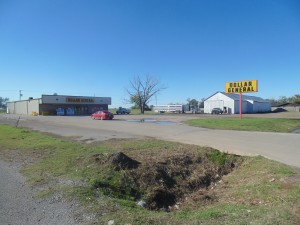 8,000 Square Feet Building on .69 Acres
Double net lease with investment grade tenant expires July 31, 2024.
Dollar General (NYSE: DG) is rated BBB- by S&P. Dollar General Corporation guarantees the lease payments and tenant's obligations.
This Snyder location is an established location for Dollar General.  It is located on U.S. Highway 62 Business, which is the main thoroughfare through town and has no nearby competitors.  This location has been operating as a Dollar General since its opening in 2005.  The current lease term expires in 2024, but there are two 5-year options to renew with 10% rent increases.
The net lease terms call for minimal landlord responsibilities, including roof and structural capital expenses, as well as lawn care and insurance.