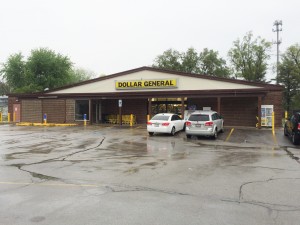 13,700 Square Feet Building on 1.57 Acres

Double net lease with investment grade tenant expires September 30, 2024.
Dollar General (NYSE: DG) is rated BBB- by S&P. Dollar General Corporation guarantees the lease payments and tenant's obligations.
This Springfield location is an established location for Dollar General.  It is located on East North Grand Avenue, which is a major street through town and is adjacent to high population areas.  This location has been operating as a Dollar General since 2009.  Dollar General recently extended their lease, demonstrating strong commitment to the site.  The extended lease term expires in 2024, but there are three 5-year options to renew with 10% rent increases.
The net lease terms call for minimal landlord responsibilities, including roof and structural capital expenses.