We aggressively seek to acquire double- and triple-net investment properties in all 50 states. We currently are investors in 11 different states
Some of our recent acquisitions include:
18 Dollar General, Dollar Tree, and Family Dollar units
5 Auto Parts Stores
Ehrlich Pest Control, Tompkins VIST Bank, others…
Acquisition Criteria
We started acquiring investment properties in the spring of 2012. Up until that time our entire portfolio consisted of builds-to-suit that we developed for our own portfolio. Since then we have acquired over two dozen properties in 11 states at a cost of about $20,000,000. In 2016 we are looking to acquire $20,000,000 of investment/value add property.
We like small box retail sites that are double net or triple net. We prefer Dollar Tree, Dollar General, and Advance Auto investment properties since we maintain very active relationships within their organizations. We also look hard at AutoZone, O'Reilly's, CVS, Rite Aid, Walgreen's, Family Dollar, and Fred's; however our relationships are not as strong within these organizations.
We will look at all property types but to date all our purchases have been commercial or retail. We strongly seek out value-add opportunities, especially short-term leases.
Our main investment criterion is CAP rate, typically eight percent-plus. We are not purchasers of new construction, top-of-the-market CAP rates. We are looking for properties trading at least 50 basis points below those costs.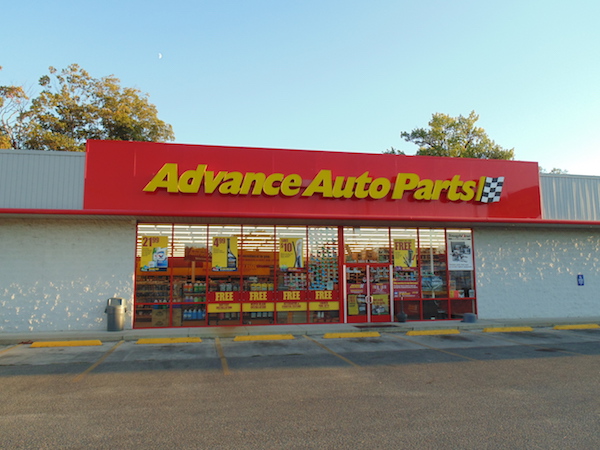 Our second criterion is cost per square foot. We generally aren't purchasing properties over $150/square foot. We want lower cost per square foot properties. Properties we really like: drug stores converted to new uses, corner locations at traffic lights, relocation of existing units, corporate leases with less than five years of term, and properties with environmental problems. We have purchased over two dozen sites with known environmental issues that are discounted to market rates. We generally pay cash for these properties and not involve a bank.
For properties under $2,000,000 we are a cash buyer and don't perform an appraisal prior to closing.
Utilizing our networks within retailing organizations, we will generally determine some kind of performance level of the properties we investigate for acquisition. Through our network of contacts, we will determine if the store is performing and likely to stay at that location.  If we can't, we won't purchase that type of property.
Details of recent purchases:
1. We recently purchased a newly-constructed dollar store about 50 basis points below market rates, but had a cancellation clause after four years. We were able to get comfortable that the clause would not be exercised and went ahead with the acquisition.
A dollar store for 150 basis points below market rates – it had 6 years of term left and sales were so bad that it is a given this store will close. In this case we were buying the real estate and are confident we will re-tenant the building because it is a well-constructed building (former drug store) in a very good location.
An auto parts store for 300 basis points below market rates – ten year lease but cancellable after five years. Utilizing our network we were able to determine the store was profitable even with below average sales.
Sales
We generally have a few off-market opportunities for sale, please contact us for information. These properties tend to be local to Pennsylvania.  As we currently have at least 15 Dollar General development properties lined up we can generally line them up for sale ahead of time for a specific Buyer.  All of our investment properties currently listed for sale can be found here.
Seller's Agents
We get about five phone calls a week from real estate agents looking for listings. We are not currently looking for new listing agents for our portfolio of properties.  In general you will need to bring us several investment/value add properties to buy before we turn around and give you a listing of a development property.  If you specifically seek us out for purchase of a property and we flip it, you will get the listing of that deal.
Buyer's Agents
We are always looking for Buyer Agents to find us more property to acquire that matches our criteria. If you specifically present the property to us via a direct (not mass) email or phone call, we agree to work directly with you and not require you to split your commission.
If you choose to become a Buyer Agent who spends substantial time looking for and presenting desirable properties to MBC, we will consider listing a property with you after several acquisitions that match our criteria.