Meet the MBC Development team — some with decades of experience, others relatively new to the firm — on track to continued growth in the size of the company over the next 12 months.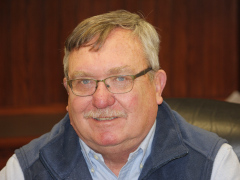 James L. Miller
Principal
jimsr@millerbros.com
In 1976 Jim co-founded Miller Bros. Construction, our parent company, and still runs the show.
He monitors everything from MBCI financials and resource allocation through safety protocols and customer satisfaction.
Jim stays on the front line of MBC Development's real estate projects.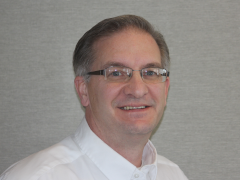 Mike Major
Chief Operating Officer
mmajor@millerbros.com
Mike Major is responsible for providing financial and tax planning and reporting, debt financing. He supervises the daily operations of the accounting department.
A Lock Haven University grad with a degree in Management Science, Mike joined the company in 2012 after working for a local public accounting firm and earning his CPA. He has served as CFO/Controller in various industries, including construction, energy and software development.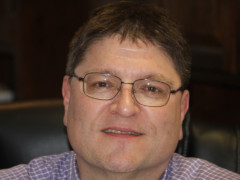 Jay Meyer
Controller
jmeyer@millerbros.com
Jay Meyer is responsible for providing financial and tax planning and reporting, debt financing, and overseeing the daily operations of the accounting department.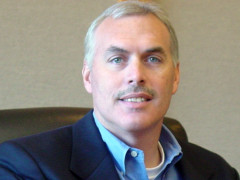 Patrick Higgins
Director, Retail Projects
pat@millerbros.com
Pat Higgins is responsible for retail development and project management.
A Penn State grad with a degree in Public Policy, Pat joined the company in 2007 after serving as a land development manager for an engineering firm and a real estate project manager for a convenience store chain.
Pat pursues the identification and acquisition of suitable real estate development sites.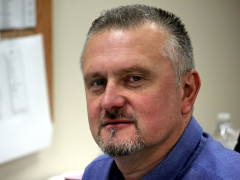 Gerry Kuperavage
Property Manager
propertymanager@millerbros.com
Gerry Kuperavage is responsible for managing the day to day maintenance issues that arise on all MBC Development properties, leases and service contracts.
A Kutztown University grad with a degree in Accounting and Management, Gerry has 24 years of accounting/managerial experience in both the industrial and governmental sectors.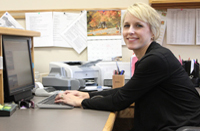 Vickie Herb
Assistant Property Manager
vicki@millerbros.com
Vickie Herb is responsible for internal administrative duties and assisting in the property maintenance area.
Vickie supports property maintenance functions, coordinating repairs and maintenance with our Property Maintenance staff and outside subcontractors.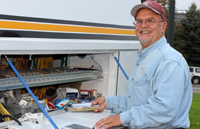 Ed Drummer
Facility Repair Manager
Ed is responsible for keeping our properties in top condition.
Ed drives more than 40,000 miles per year visiting our properties daily. He ensures that the buildings, equipment, landscaping and site work are kept looking sharp and well maintained.
Ed started with the company in 1989. He is our team member with the greatest longevity.
Darrin Rapali
Construction Project Manager
darrin@millerbros.com
Darrin oversees our $10-to-$15 million dollar annual construction spending. He is responsible for the hiring of our subcontractors and purchase of construction materials.
Darrin has been in the construction industry for 35 years and worked as one of our subcontractors for 20 years before joining the company in 2011.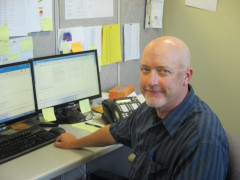 Dan McMahon
Construction Project Manager
dmcmahon@millerbros.com
Dan is responsible for managing the construction of our design-build projects as well as ordering/designing pre-engineered structures.  He also hires subcontractors and monitors the progress performed on our specialized development projects.
Dan has been in the construction industry for 20 years and joined our team in Summer 2016.  Prior to joining us, Dan worked on many construction projects for the public and non-profit sectors.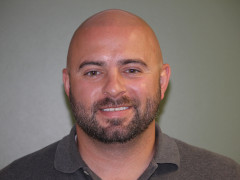 Paul Platko
Real Estate Site Selector
paul@millerbros.com
Paul is responsible for securing new sites for development and is the first point of contact with prospective buyers and sellers.  He is a Certified Residential Appraiser in Pennsylvania and assists the team in determining the value in buildings and other projects.
Paul graduated from Pitt in 2009 with a Finance degree and served as a full-time appraiser before joining the company in 2017.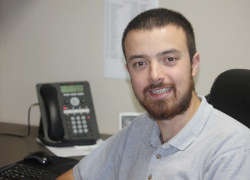 Ed Brennan
Executive Assistant
ebrennan@millerbros.com
Ed is responsible for keeping real estate projects on schedule and is a main contact with our corporate tenants during the development process.  He assists the team with obtaining permits, preparing due diligence documents for financing and approvals, and also serves as the record keeper with the company.
Ed graduated from the Pennsylvania State University in 2016 with a Business Management degree and previously worked in the field of higher education prior to joining the company in 2015.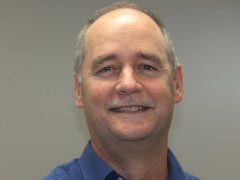 Ed Davis, P.E.
Director of Engineering
EDavis@millerbros.com
Ed is our engineering director.  He oversees the entire in-house engineering department and reviews final building and site plans, inspections, and engineering reports.  He has been a licensed Professional Engineer since 1984 and currently holds licenses in Pennsylvania, Florida, New Jersey, Ohio, and Maryland.
Ed previously worked as an engineering consultant in Pennsylvania and Florida before joining the company in 2014.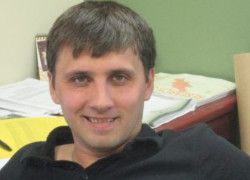 Kevin "P.J." Melocheck, P.E., P.L.S.
Engineer
pjmelocheck@millerbros.com
P.J. Melocheck is our in-house engineer.  P.J. reviews drawings and engineering reports in regards to our development projects.  A 2004 engineering graduate of the Pennsylvania College of Technology, he is currently a licensed Professional Engineer in New York and Pennsylvania, as well as being a licensed Professional Land Surveyor in Pennsylvania.
P.J. has been in the engineering field for the past 15 years.  Prior to joining MBC in Summer 2016, he previously worked as an engineering technician with a local design firm.