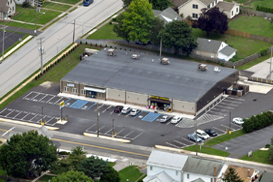 Among development projects completed for Dollar General in 2011 are locations in Dillsburg, Minersville and Robesonia.
Dillsburg – In 2011, MBC acquired the vacant Myers Market property in Dillsburg. The former grocery store occupied a site comprising 1.2 acres at 120 North Baltimore Street in the borough.
A total interior overhaul of the 14,000 square foot building as well as a makeover of the exterior façade to compliment the streetscape of the downtown business district was completed to prepare the building for occupancy by two tenants.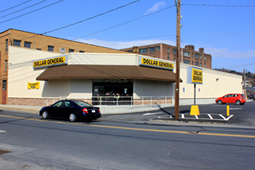 Dollar General occupies approximately 9,300 square feet of the space.
Drayer Physical Therapy Institute takes up the rest of the space. The Hummelstown-based rehabilitation services provider presently owns and manages almost 70 centers and has been named by an independent journal as one of the "Best Places to Work in Pennsylvania."
Minersville – MBC acquired the former Way-Mart Market at 6 Sunbury Street in Minersville in 2011. After extensive renovations and installation of a new facade, Dollar General took occupancy of the building.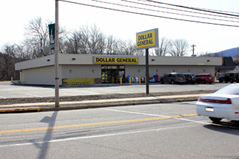 Robesonia – MBC Development acquired a 1.1 acre parcel located at 226 East Penn Avenue in Robesonia. The existing building was formerly a 5,000 square foot automobile sales show room.
MBC completed exterior renovations of the building including an addition of 4,200 square feet and now leases the property to Dollar General.
Other recently completed retail sites can be found in Albrightsville, Blandon, Effort, Highspire and Weatherly.
---