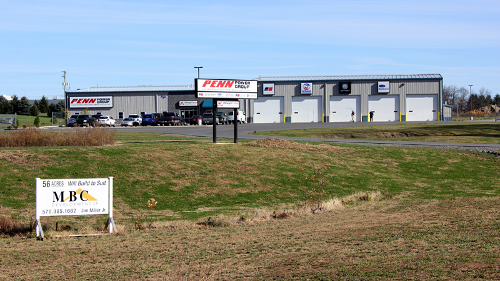 MBC secured full approvals in April 2012 for a 25-acre industrial park in Muncy Township, Pa. that was developed for servicing the Marcellus Shale Industry.
The site, just south of the Lycoming Mall, has become the focus of several build-to-suit construction projects. We created two multi-acre parcels permitted for building footprints of 20,000 square feet each and several smaller parcels.
Construction of a 20,000 square foot building on a 13 acre site in the Marcellus Industrial Park was completed recently. The project was a build-to-suit for Penn Detroit Diesel Allison which services natural gas industry trucks and rigs. This is their 12th location.
---