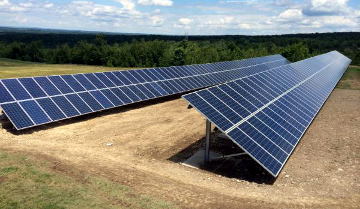 We equipped the offices of the Pennsylvania Department of Environmental Protection in Phillipsburg Pa. with an 82-kilowatt solar power generating system, our fourth solar installation.
The system is capable of providing about 50 percent of the facility's power requirements.
Click here for real-time monitoring of this solar power system's output.